January 1969
14 The Marquee, London, UK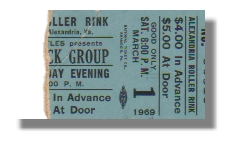 February 1969
05 Tolworth, UK
Jeff Beck fires Ron Wood and Micky Waller during the recording of "Beck-Ola". However, Ron Wood is re-hired one month after.
April 1969
25 The Lyceum, London, UK
June 1969
06 The Marquee, London, UK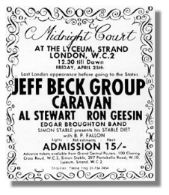 M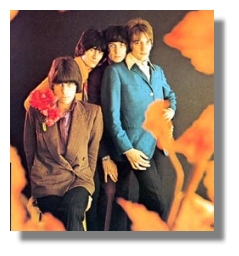 Ian McLagan: "It was one of those end of term balls - all champagne and strawberries and jugs of beer and roast beef dinners. The food was free and we were given a hundred quid to split between us. It was a joke really. We went on without any rehearsal, with hardly any equipment. Rod came on and sang a couple of numbers. It was a general piss-up."

Rod Stewart leaves the Jeff Beck Group after two and a half years. He is announced as The Small Faces' new singer and makes his first public appearance with them at a Cambridge University ball. They appear as "Quiet Melon" and are led by Art Wood, Ron's elder brother.
M