MORE NEWS:
FEATURE:
Conrad Korsch Releases new album
Rod's bassist announces release
posted by Mike Walton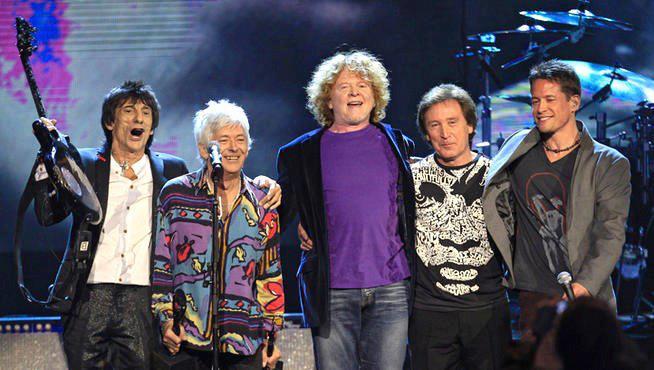 Rod's bassist has sent us this message...
Hello everyone! I'm happy to announce the release of my debut CD as a Singer-Songwriter, entitled "Live Love Leave", distributed internationally through CD BABY! For more info and/or to purchase the 13 song CD for $11.99 plus shipping, please go to:
http://cdbaby.com/cd/conradkorsch or call 1-800-BUY-MY-CD.
Those with access to the iTunes store can also download the digital mp3 version (with full color PDF lyrics/photos/credits booklet) for $9.99 at this direct link:
http://lnk.nu/itunes.apple.com/xif or by going to the iTunes store and searching my name, then clicking on the "Live Love Leave" album in the upper left corner.

-----
Conrad Korsch has worked as a bassist and vocalist with some of the finest singers and songwriters in the music business: Rod Stewart, Carly Simon, Rosanne Cash, Joan Osborne, Madeleine Peyroux, Carole King, Marc Cohn, Gavin DeGraw, Andrea Bocelli + Bette Midler, to name a few. "Live Love Leave" is his intimate and haunting debut album as a singer-songwriter, showcasing his abilites on lead vocals and a variety of musical instruments as well as his beautifully atypical string quartet arrangements. Combining the poetic storytelling elements of Tom Waits and Leonard Cohen with the passion of Jeff Buckley and Damien Rice, this album features 13 songs drawing on the human experience which, while deeply personal, are rich with characters and metaphors, engaging listeners to either relate their own experiences or simply observe from afar.

He is joined on the recordings by Rosanne Cash + Joy Askew on vocals, Shawn Pelton + David Palmer on drums, Matt Beck + Thad DeBrock on electric guitars, Alex Brofsky on french horn, Antoine Silverman + Jonathan Dinklage on violins, Hiroko Taguchi on viola and Anja Wood on cello. For more info, pictures, song samples, email list, etc., please visit http://www.myspace.com/conradkorsch.

---