MORE NEWS:
FEATURE:
Woody the vampire
Paul Karslake painting on eBay
posted by Mike Walton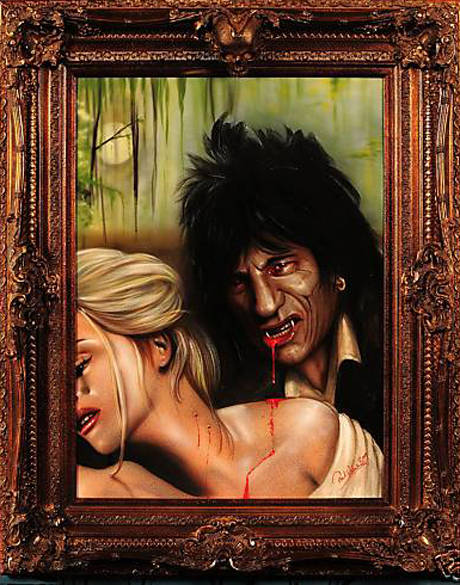 A painting of Ronnie Wood, depicting him as a vampire, is being auctioned on eBay.

The portrait of Wood is by the brother of his estranged wife Jo - the artist Paul Karslake. It was commissioned by FX TV channel to help launch the new series of hit US drama True Blood.


---