MORE NEWS:
FEATURE:
The Faces at Goodwood Review
The thoughts of Beast and Paulywaul - Two real music fans from www.iorr.org
posted by Mike Walton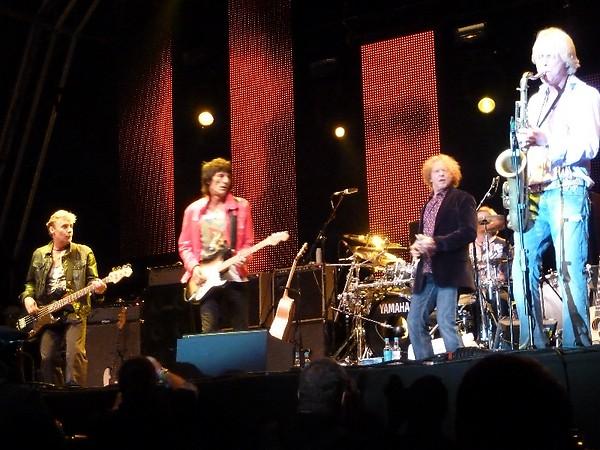 Rather than reproduce a review from the press we thought we would show a review from two real music fans, so we contacted Beast and Paulywaul from www.iorr.org this is what they had to say about The Faces at Goodwood.

Included in the Goodwood set were..
Miss Judy's Farm
Maybe I'm Amazed
I Wish It would Rain
I'd Rather Go Blind
Flying
I Feel So Good (sort of)
Debris
Ooh La La
Cindy, Incidentally
Poolhall Richard
Too Bad
Had Me A Real Good Time
Stay With Me
Woody Slide Solo (incl Prodigal Son, Black Limousine)


Paulywaul's review..
Myself, sssoul, and Beast have just got home from Goodwood. In a word - awesome. Wednesday's performance at the O2 Bubble was the warm up, tonight was the show. And WHAT a show. This is a band you CANNOT afford to miss as of next year when they tour. Tonights highlight was a tribute to Etta James, who Ronnie referred to as a "big round mound of sound", a tribute to Muddy Waters, and an extraordinary 5 minute solo encore consisting of slide work in open tuning and that incorporated the Stones' Prodigal Son among others. They played for one and a half hours, 22:00 to 23:30.
And you thought they were good on Wednesday night at the O2 ? Well they were on FIRE tonight at Goodwood. A peach of a show, one that for all three of us at any rate we will fondly recall as the first performance of the Ronnie Wood 2010 Renaissance period - truly !

Mick Hucknall needs no further comment. He has sold himself lock stock and both barrels as THE vocalist for the job. Simply superb.

This gig will be reviewed to death, the press were out in force, as were the photographers. We would be astonished if there's anything other than a resounding chorus of approval for the re-emergence of this band. Tonight's gig was outstanding.

[ I want to shout, but I can't hardly speak ]




Beast who took the photo's added..

That band is on FIRE!! Another brilliantly brain-tingling and superbly rockin' show, this time with the added bonus of Ronnie not only playing harp but also doing his fabuloso five-minute slide solo totally alone on the stage. This is the time for all the Ronnie naysayers to go and take a massive running jump. Mick Hucknall is an inspired choice and he is his own frontman - not a Stewart imitator. Lovely to see Ronnie take a leaf out of Mick's[Jagger] book by doing a final solo bow after the others had left the stage.

originally posted by Beast and Paulywaul on www.iorr.org
and reproduced with thanks.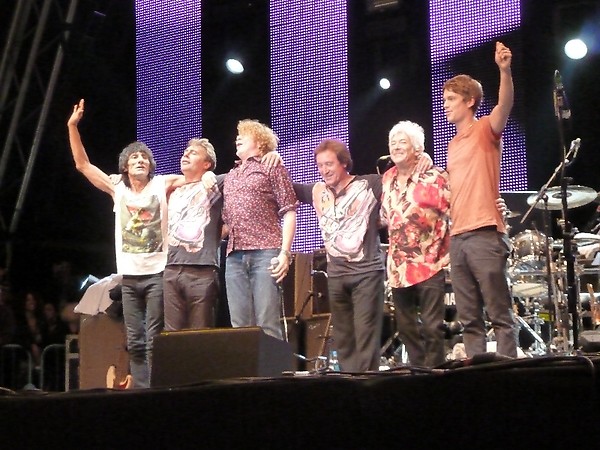 ---