MORE NEWS:
FEATURE:
New Faces Book
Faces 1969-75
posted by Mike Walton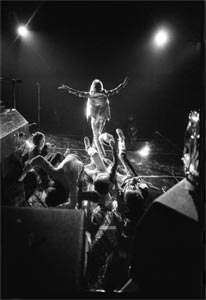 Faces, 1969-75
The first book created by the Faces – an illustrated account of their meteoric rise from 1969 to 1975, including rare photography, personal memorabilia, and first-hand stories from the group's members.

Published as a signed limited edition with a special foreword by Slash, each finely printed book will be craftsman bound, numbered and – as a mark of authenticity and approval – signed by Ronnie Wood, Ian McLagan and Kenney Jones.

To register your interest in this exciting new edition from Genesis,go to http://www.genesis-publications.com/Press-Office/Forthcoming-Books/Faces-196975
You will be offered the first chance to pre-order, ahead of publication at a preferential rate.

---