MORE NEWS:
FEATURE:
'More Good News'
Ron Wood's got his own album to do..Again!


posted by Mike Walton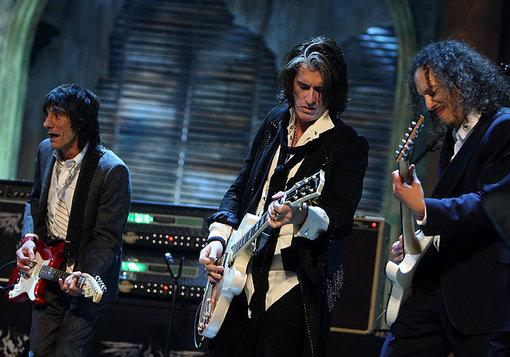 After inducting Bobby Womack into the Rock and Roll Hall of Fame on Saturday night in Cleveland, Ronnie Wood told Billboard that he's recorded about a dozen songs for a solo album called "More Good News." During an after-party at the House of Blues, producer Bob Rock confirmed that he worked on an as-yet-untitled track with Wood which features a guest appearance by Pearl Jam's Eddie Vedder.

Womack, meanwhile, predicted that Wood's album -- his first studio outing since 2001's "Not For Beginners" -- "is gonna be great" and acknowledged he's "trying to get on it."



---