MORE NEWS:
FEATURE:
Ronnie joins Macca
Get Back treat at the O2
posted by Mike Walton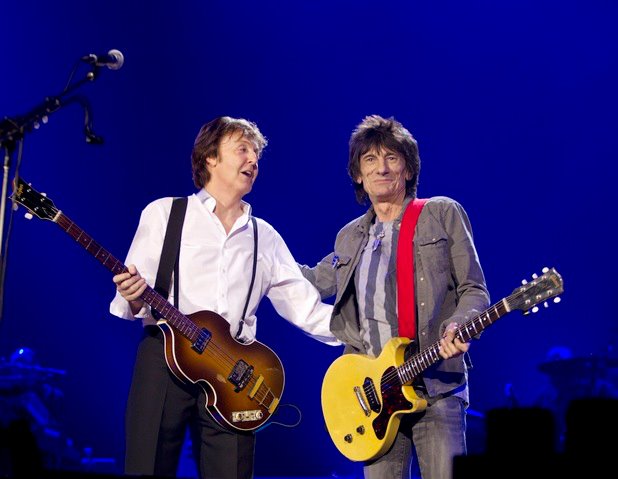 Paul McCartney was joined by Ronnie Wood during his epic festive show at the O2 Arena.

Returning to the UK, Paul McCartney played a sold out show at the O2 Arena last night and the former Beatle invited a special guest onstage.

Ronnie Wood strode onto the stage to jam through 'Get Back', adding his unmistakable guitar breaks to the 'Let It Be' era jam.

The pair go back years. Ronnie Wood played on The Faces version of Paul McCartney's early solo era gem 'Maybe I'm Amazed' and turned it into a show stopping part of their live concerts.


---