MORE NEWS:
FEATURE:
Exclusive- Faces - Had Me A Real Good Time
second print for the brilliant Faces book
posted by Mike Walton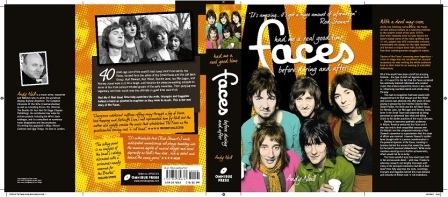 The brilliant Faces book Had Me A Real Good Time by Andy Neill has been a huge success and is onto it's second print run.


The book has been reprinted again in hardback and as you can see from the up dated cover it has part of Rod's quote from Absolute Radio interview on front.

The book also has some excerpts from the reviews so far on the back.

Andy told SMILER 'Another thing I have done is some of the typos that crept into the first edition (e.g. 1996 instead of 1969, a wrong catalogue # for a release or Index entry, etc, etc) have now been corrected'

The book is on sale now!!
---