MORE NEWS:
FEATURE:
Why The Faces should use this logo from now on
Win a very special Faces T-shirt
posted by Mike Walton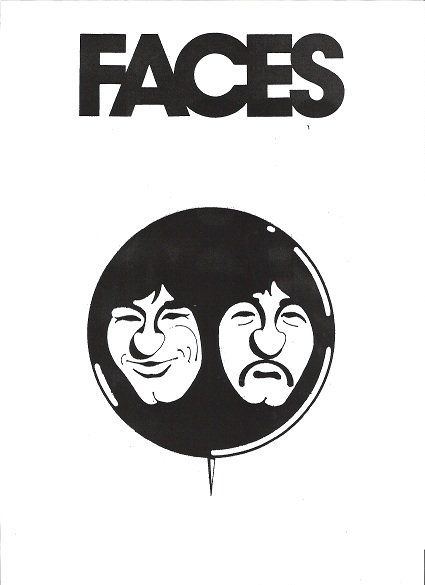 You might have noticed on all the Faces related stories we have featured in SMILER over the last few weeks we have used this great Faces logo

It was sent to us many months ago by SMILER member Dan Perreira who told us he thought the Faces should use it as the official logo.

Dan had a dozen T-Shirts made with the logo on and gave six of them to Ian Mclagan

I asked Mac if he would ever use the logo but he said as the design only shows Ronnie and Ronnie, he couldn't use it
But Dan disagrees 'Mac has got the logo all wrong it's really no particular Faces member but a sort of collage of all the band'. He also thinks the logo at this point in the Faces legacy could only be helpful to sell the band internationally and especially in the US

Personally I love the logo [As you can see in the photo!!] and totally agree with Dan..But what do you think?

In fact how would you like to own the last of Dan's 12 shirts Dan has kindly given us the last shirt to give away to the SMILER member who comes up with the best reason why the Faces should use the logo from now on.

Email your thought's to Dan at dan@dansdiscs.com and Dan will pick a winner who will get the fantastic T-shirt.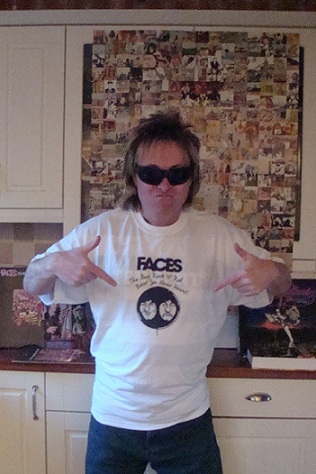 ---