MORE NEWS:
FEATURE:
The When Rod Was God Show
European Tour soon!!
posted by Mike Walton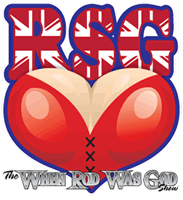 As exclusively revealed here on SMILER two years ago by our friends Carmine Appice and Billy Peek the full original Rod Stewart Group have reformed and will be playing some European dates in 2013

The line up is Jim Cregan, Phil Chen, Billy Peek, Gary Grainger, Carmine Appice and new lead singer Rick St James.

The original Rod Stewart Group recorded and co-wrote three hit albums with Rod from 1977 to 1981
Footloose and Fancy Free, Blondes Have More Fun and Foolish Behaviour with Carmine Appice and Jim Cregan also working on the 1982 album Tonight I'm Yours.

The band will be playing dates in Europe for the first time since 1980, the new 90 minute show will feature Rod tribute singer Rick st james.

Tour dates coming soon!



---