MORE NEWS:
FEATURE:
Exclusive Conrad's thoughts on the big night
Conrad Korsch from Rod's band talks about the HOF induction
posted by Mike Walton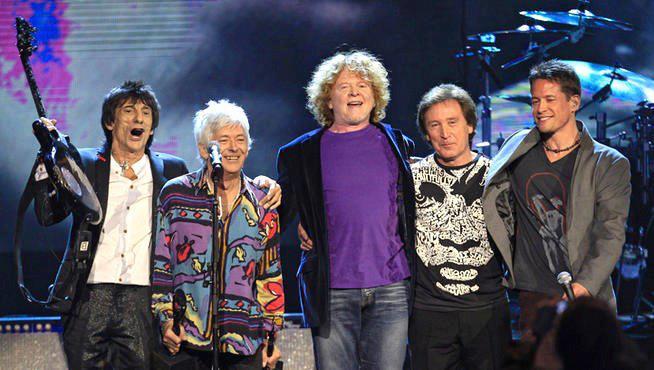 SMILER catches up with Conrad Korsch fresh from his appearance at the Rock and Roll Hall of Fame with the Faces and he tells us his thoughts on the big night..


S-Hi Conrad, what was it like being up on stage with the Faces at the weekend?,

C-It's always a thrill to play at those star-studded industry events where most of the audience is made up of other artists (like the American Music Awards, the Clive Davis Pre-Grammy's Party, etc), and this being such a historic occasion and one that many of the other artists there referred to as the thing they were most looking forward to that evening made it all the more exciting.

S-Who asked you to step in and play bass for the Faces?

C-Rod. He's been committed to having me play bass on any of the Faces stuff he's been involved in over the past few years and I'm very flattered and honoured! Since I also had a chance to do the rehearsals in London at the end of 2008, the guys had already become comfortable with me, so as far as I know it wasn't an issue having me involved for the HOF.

S-How do you think Mick did as a stand in for Rod on the night?

C-Mick did a great job, especially considering that he just got the call the day before and jumped straight on a plane from England! Fortunately he's done some touring with Ronnie, Mac, and Kenney, so he already knew the material. He seemed like he was genuinely having a good time and was respectful of what his role was in the event.


S-And would you like to do a show one day with the Faces with Rod on vocals?

C-Of course we'd all like to see that but the universe just hasn't allowed for it yet. It seems we're getting closer though!

S-Thanks for your thoughts of the Faces big night

C-No problem.




---