MORE NEWS:
FEATURE:
Ronnie joined Cyndi Lauper on stage
Duet on Faces Ooh La La
posted by Mike Walton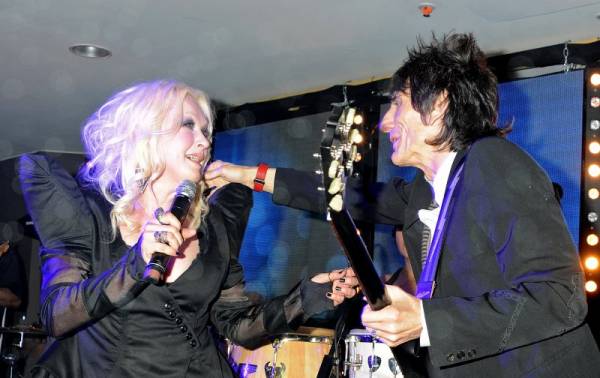 Ronnie Wood joined singer Cyndi Lauper on stage for an impromptu duet performing Ooh La La at the VIP room in Cannes

Guests at the Belvedere (RED) party included Hollywood funnyman Chris Dowd, Bonnie Wright and Tamara and Petra Ecclestone.

they were promoting the support of programmes that help eliminate HIV/Aids in Africa.

Cyndi said: "I fully support the collaboration between Belvedere Vodka and (RED) to raise awareness about HIV/Aids in Africa in their fight to save lives.

"If I can encourage everyone to show their support and help achieve the first Aids-free generation by 2015, then I've done more than I could ever have dreamed. The fight against HIV/Aids starts with you: please buy (RED)."


---