MORE NEWS:
FEATURE:
2013 Calendar Competition
Don't miss out, the cover is filling up fast.
posted by Mike Walton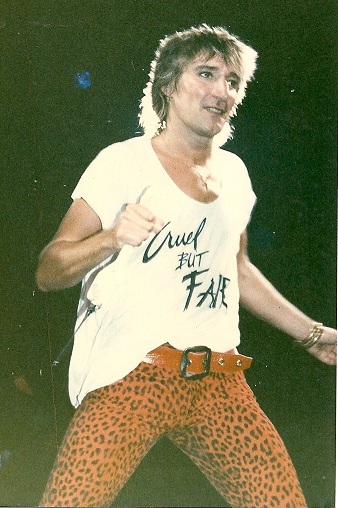 Don't miss out on the SMILER 2013 Calendar competition

The cover is filling up fast!!

All you have to do is email us a picture of yourself wearing a Rod T-shirt, it can be any shirt from any year and the photo can also be from any year,it can be The Faces,The Jeff Beck Group or any other Rod themed T shirt, pictures of sweatshirts and hoodies will also be accepted and to the lady who asked about the Rod Stewart Panties..you send the picture and we will do the rest!!

And donít worry they donít have to be top quality shots any old snap shot will do,

So get your cameras out or start digging out the old photo albums and let us see your Rod shirts

The winner will feature with some of the other best pictures of people in Rod T's on the cover of next yearís SMILER calendar .. So Rod will also see your shirt!!

You will also get a free calendar and a fantastic Cruel But Fair T-shirt from Worn Free


Send your snaps to mike.walton@rodstewartfanclub.com

If you want to order any Rod themed T-Shirts from the great Worn Free range go to

http://www.rodstewartfanclub.com/about_rod/article/EFFZAyVVpZVXlmCMnf.php

And donít forget to include the word SMILER at checkout to receive your 20% discount.


---