MORE NEWS:
FEATURE:
The Great Pretender
BBC 1 Tuesday 16th October
posted by Mike Walton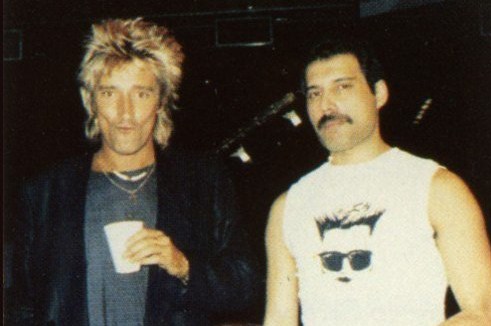 The Freddie Mercury documentary 'The Great Pretender.' will be shown on the BBC next week.

The brand new documentary promises to present compelling insight into the late Freddie's life by "unearthing previously undiscovered or rarely seen footage."

The film has been directed by life-long Queen fanatic Rhys Thomas, who researched as far back as 1976 in search of vintage gems. Thomas hopes the film will reveal more than ever before the inside story of Freddie's life and career and the solo projects he worked on outside of Queen.

'The Great Pretender' includes for the first time ever, Freddie and Rod singing their demo for "Take Another Piece of My Heart", an unreleased song from 1984, a snippet of the unreleased Michael Jackson / Freddie Mercury collaboration "There Must Be More To Life Than This", and Freddie with the Royal Ballet 1979 – never seen in full before.

The documentary will be broadcast on BBC1 next Tuesday 16th October at 10:35pm.



---